T+B+M: Re-starting in the New Bio-Economy
February 17, 2021 @ 8:00 am

-

5:00 pm
oin Biocom, Jones Day, and Deloitte for the next installment of the TECH+BIOTECH+MEDTECH (T+B+M) Virtual Series.
Please join us to hear remarks from Dr. Ira Kalish followed by a fireside chat with Joe Panetta, CEO Biocom, assessing the economic outlook and trends for 2021 as the U.S. and the world seek to emerge from COVID toward economic recovery.
Dr. Kalish will comment on what we may expect in terms of economic policies and programs from the new Administration, the long-term impact of COVID on the life sciences and technology business sectors, potential for job growth, and long-term effect of low interest rates. You won't want to miss this insightful program!
Learn more about our TECH+BIOTECH+MEDTECH community and other upcoming events here.
Presented By: Ira Kalish, Ph.D., Chief Global Economist, Deloitte Touche Tohmatsu Ltd.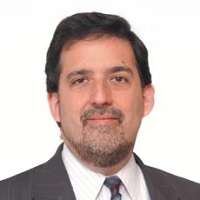 Dr. Ira Kalish is the Chief Global Economist of Deloitte Touche Tohmatsu Ltd. He is a specialist in global economic issues as well as the effects of economic, demographic, and social trends on the global business environment. He has written about the economies of Western Europe, Eastern Europe, Southeast Asia, China, Japan, Mexico and South America, and has also written extensively on global consumer markets.
Dr. Kalish is the principal author and editor of Deloitte's Weekly Global Economic Update. In addition, his other publications include the annual Global Powers of Retailing report; China and India: Comparing the World's Hottest Consumer Markets; China and India: The Reality Beyond the Hype, Budget Deficits: Why All the Fuss, an article in CFO Journal, and Mind The Gap, an article in Deloitte Review on changing income distribution.
Dr. Kalish advises Deloitte clients as well as Deloitte's leadership on economic issues and their impact on business strategy. In addition, he has given numerous presentations to corporations and trade organizations on topics related to the global economy. Dr. Kalish also serves on the BIAC Economic Policy Committee which advises the OECD on macroeconomic policy issues. He is widely traveled and has given presentations in 47 countries on six continents.
Dr. Kalish has been widely quoted in the news media; his remarks have been published by the Wall Street Journal, The Economist, The Financial Times, USA Today, The Washington Post, and U.S. News & World Report. He has appeared on CNN, CBS News, CNBC, PBS and BBC World Service.
Prior to his work at Deloitte, Dr. Kalish was chief economist at Retail Forward, a director at PwC, vice president at Bankers Trust, corporate economist at the Eastman Kodak Company, and researcher at the Institute for International Economics.
Dr. Kalish holds a bachelor's degree in economics from Vassar College and a PhD in international economics from Johns Hopkins University. He lives in Santa Monica, CA with his wife and daughters.
Presented By: Joe Panetta, President and Chief Executive Officer, Biocom Board of Directors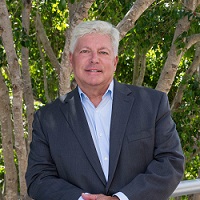 President and Chief Executive Officer, Member, Biocom Board of Directors — San Diego
As the leading advocate for the life science industry in California, President and CEO Joe Panetta guides Biocom by setting strategic direction, guiding policy priorities, and championing the biopharmaceutical industry at the local, state, national, and international level.
Mr. Panetta holds a Bachelor of Science degree in biology from LeMoyne College, and a Master of Public Health degree in industrial and environmental health from the University of Pittsburgh. He is a graduate of the Brookings Institution Program for Executives and the Harvard Program on Negotiation.
Sponsored By: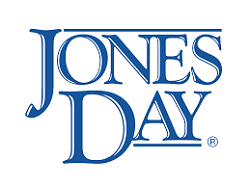 Special Thanks To:

Price of Admission
Biocom Member
Today's Price: $0.00
Non-Member
Today's Price: $25.00
Where:
Live Webinar
Biocom, Virtual Event
Details
Date:

February 17, 2021

Time:

8:00 am - 5:00 pm

Event Category:

Website:
Related Events
January 16, 2024

-

January 19, 2024

March 26, 2024

-

March 28, 2024