The CTOS 2020 Annual Meeting
November 18, 2020

-

November 21, 2020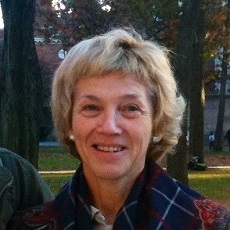 Message from the President
The CTOS board has decided to arrange the 25th Annual meeting as a virtual meeting over the dates of November 18-21, 2020. Unfortunately, the uncertainties linked to the global health care situation does not allow us to arrange a big face-to face meeting in Florida.
CTOS is committed to the whole sarcoma community: patients, health care professionals, patient advocates, partners and collaborators. Our yearly scientific meeting allows for dissemination of clinical and scientific sarcoma news as well as friendly informal discussions around our common goal. This year will be different, but we are currently developing a variety of formats to produce an interesting program with engaging presentations and discussions. More information of implementation of the scientific program will come.
This year is the 25th anniversary of CTOS. This important milestone will be properly acknowledged during the virtual meeting and further celebrated when we meet again in person in Vancouver in 2021.
The Program Chairs for this year's meeting are:
Silvia Stacchiotti, M.D.
Margaret von Mehren, M.D.
Inga-Marie Schaefer, M.D.
We are looking forward to a fruitful virtual meeting where the attendees are encouraged to exchange knowledge, ideas and passion around the sarcoma field with good colleagues and friends.
Best wishes,
Kirsten Sundby Hall, M.D., Ph.D.
2020 CTOS President
Details
Start:

November 18, 2020

End:

November 21, 2020

Website: