Expediting Access to Novel/Medicinal Products in the US and EU
April 26, 2022 @ 10:00 am

-

11:00 am
Regulatory Pathways Available to Speed Development and Approval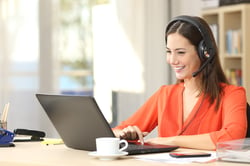 Veristat and TOPRA will be hosting a webinar on the topic of:
Expediting Access to Novel/Medicinal Products
in the United States and Europe
Tuesday, April 26, 2022
10:00 AM – 11:00 AM EDT (15:00 -16:00 BST)
---
What  You Will Learn
Bringing novel medicinal products to market is a long, complex, and expensive process which requires drug developers to balance the need for rigorous testing with the goal of getting medicines quickly to patients who need them. To this end, both US and European regulatory agencies have developed expedited pathways to accelerate the approval process for therapies that treat serious conditions and unmet medical needs.  
Veristat Regulatory experts will discuss how developers of such therapies can utilize some or multiple programs/pathways to accelerate approval in the US and Europe. This webcast will highlight the requirements, benefits, and procedures for following US pathways: Accelerated Approval, Breakthrough Therapy Designation, Fast Track, and Priority Review Designation. Then we will examine the similarities and differences to the EU pathways: Accelerated Assessment, Conditional Marketing Application (CMA), and Priority Medicines Scheme (PRIME). The discussion will culminate with real-world examples and success stories. 
Our experts will share their experience, successes, and lessons learned on how to:
Understand when and how to apply for the following expedited pathways with FDA and European

 Regulatory Authorities:
 Breakthrough Therapy (BT)

 Fast Track (FT)
 Priority Review
 Accelerated Approval
 Accelerated Assessment
 Conditional Marketing Authorization (CMA)
 PRIME

 
 

Consider real-world examples of increased efficiency with submitting pathways requests with FDA and EMA independently and simultaneously
Details
Date:

April 26, 2022

Time:

10:00 am - 11:00 am

Website: